About FASTSIGNS® Franchising
Leading the $29 Billion Sign Industry
Since 1985, FASTSIGNS International, Inc., has been ahead of the game when it comes to providing visual solutions to businesses. The company is a team of collaborators, strategists, graphics experts, and problem-solvers focused on a single goal: ensuring our clients have the most captivating and engaging visuals in the market. This single-minded focus has allowed FASTSIGNS to become the most well-known and trusted name in the graphics and signs industry.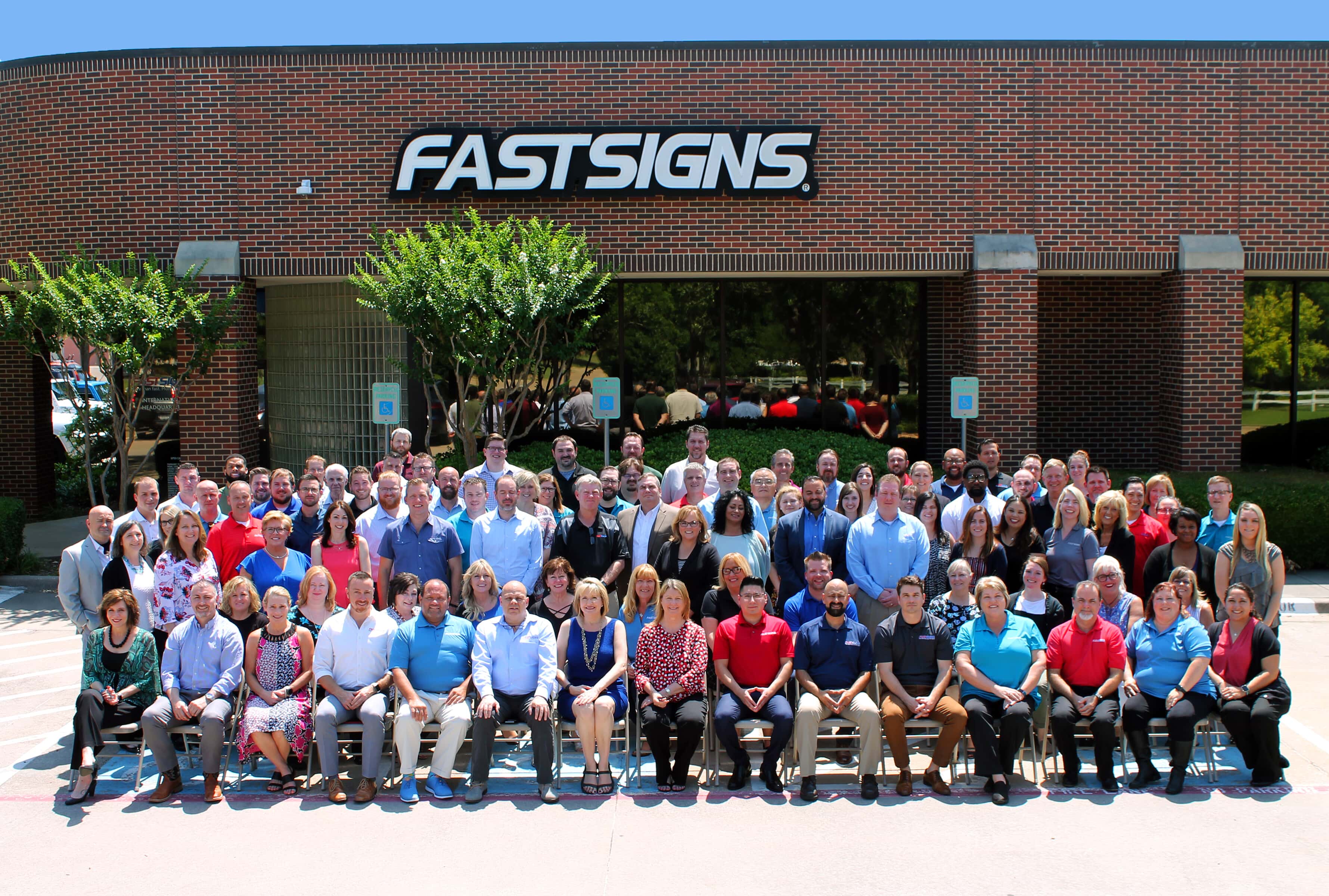 FASTSIGNS specializes in providing visuals that businesses rely on: interior decor, promotional products, printing mailers, digital signage, exhibits, and much more.
FASTSIGNS is founded on four key strategic objectives:
Increase franchise profitability
Increase franchisee's average unit sales
Increase franchisee's satisfaction
Increase the value of the brand
Worldwide Brand Recognition
In 1987, FASTSIGNS International, Inc., founders Gary Salomon and Bob Schanbaum started franchising from the Dallas Metroplex area. Nearly 30 years later, we have grown to over 750 locations in 8 countries around the world. Our franchisees stretch from the U.S. and Puerto Rico to the United Kingdom, Australia, and beyond.
FASTSIGNS' ability to adapt to every market's need for visibility, graphics, and signage has allowed us to become an international presence. Businesses trust our services and turn to us on a global scale, knowing that we can provide the best in both visibility strategies and project services. As we continue to grow, we continue to look for creative and ambitious individuals that will take the FASTSIGNS brand to the next level.
Check Out an Example of a Comprehensive Solution Below: