John Davies, Managing Director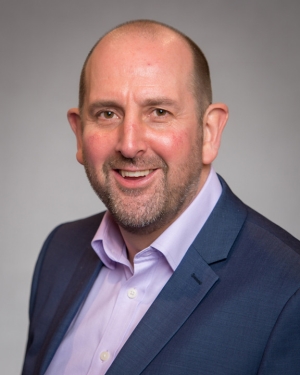 I joined FASTSIGNS in 2015 having been selected by the company due to my previous experience within the franchising and retail sectors. I had previously worked within the franchising industry for a period of 11 years, as Franchise Director and oversaw the growth of a franchise network to over 45 centres. During this period, I also personally owned two franchises operating within a specialist retail sector. Having experienced both sides of a franchise business, I am uniquely placed to understand the needs of franchisees whilst they are managing their business and can keenly identify when they might need support and advice.
As UK Managing Director for FASTSIGNS, I am responsible for all aspects of the franchise business including the development role, from the initial enquiry from a perspective franchisee, ensuring their suitability for a FASTSIGNS franchise, assisting new franchisees with financing, locating premises and supporting prospective franchisees up to their successful opening and beyond.
For all franchisees, whether new or existing I provide support in whatever area is required. I actively identify their support needs and either fulfil this requirement directly, or call on one of my team who are specialists in marketing, business consultancy, technical knowledge and training to provide support to the franchisee.
I believe that my previous experiences of franchising, stands me in a good stead to truly understand the journey to becoming a franchisee. I also believe that learning and development is an ongoing commitment throughout all stages of life and in May 2017 I achieved the recognition as Qualified Franchise Professional, an accolade which provides a formal recognition of my professional knowledge and experience in franchising. It demonstrates that I have understood the complexities and best practice in franchising.
To relax I enjoy spending time with my family and participating in varied sporting pursuits.