The FASTSIGNS Story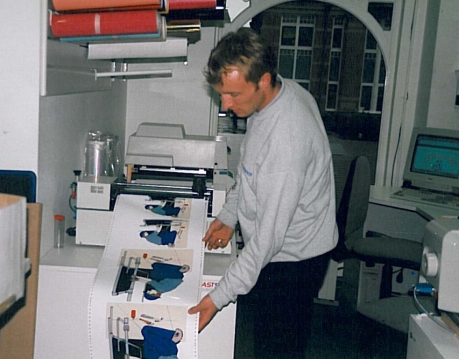 The breakthrough idea of Gary Salomon and his partner, the late Bob Schanbaum, FASTSIGNS came to realisation in 1985. The duo became intrigued with technological advances making it possible for computerised systems to use precision-cut vinyl, producing high quality signs in a short period of time. This reduced the turnaround time of signage creation from weeks to days.
The first FASTSIGNS centre was opened in 1985 in Dallas, Texas and was a roaring success. Just one year into their business, the team realised there was not only a demand for their signs, but also for their business model. FASTSIGNS began revolutionising the signage industry and helped to create an entirely new niche. In 1986, after the successful opening of a further 2 centres, Salomon and Schanbaum began to offer FASTSIGNS as a franchised business opportunity.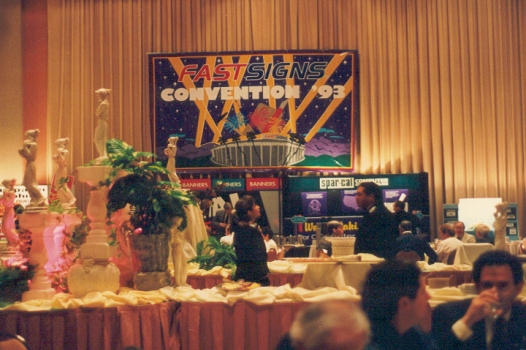 Within the first 5 years the network grew to over 150 centres. In 1992, FASTSIGNS reached the UK with the first centre opening in New Malden. FASTSIGNS UK's longest serving employee, Jose Martinez, who worked in the New Malden centre as a Production Manager, speaks about how FASTSIGNS has changed since its opening in 1992:
"The first FASTSIGNS centre in the UK opened in 1992. After a successful first year it became the FASTSIGNS UK Head office, utilising the office space within the building to house the corporate staff, whilst still retaining the centres production functionality in the lower part of the building. Interest in the FASTSIGNS business model boomed and the network began growing.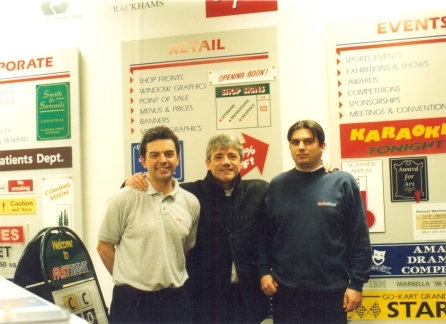 Back in 1992, when the centre first opened we didn't even have a printer, we used to build up signs using different coloured vinyl, after a few years we purchased a small printer that became available on the market (the Gerber Edge) which revolutionised our capabilities; it is unbelievable how far technology has advanced since then."
After Salomon announced his retirement in 2008, Catherine Monson was offered the position of CEO and President, bringing with her a strong background in digital printing and more than 30 years of experience in franchising.
She began a series of strategic initiatives to reduce costs, improve efficiencies and increase franchise owner satisfaction.
Monson placed importance on franchise owner satisfaction and embarked on a tour, visiting with hundreds of centre owners in a five month period, with the goal of getting direct feedback on ways FASTSIGNS International could improve.
Today, as a result of constant growth and development, FASTSIGNS is a recognised leader in the sign industry with over 660 franchised units in nine countries – the United States & Puerto Rico, the United Kingdom, Canada, Mexico, Brazil, Saudi Arabia, Grand Cayman, the United Arab Emirates and Australia (operating under the SIGNWAVE brand).